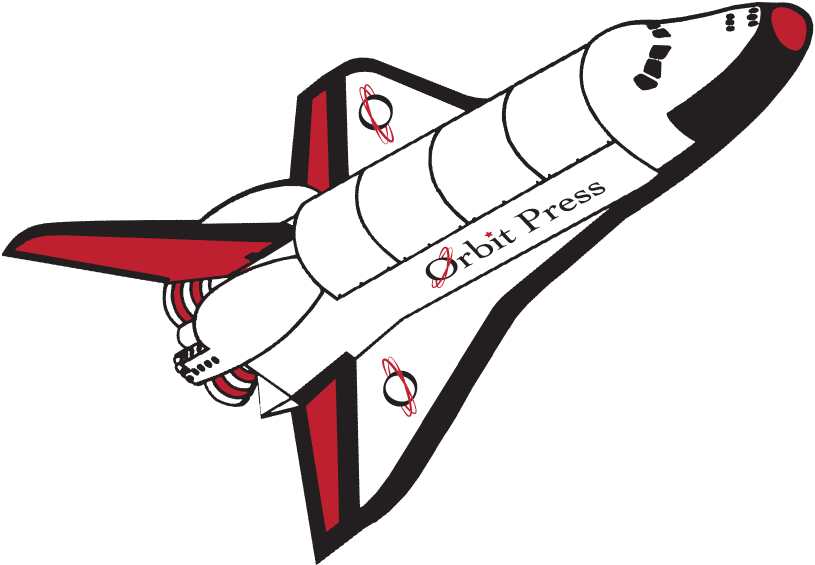 Our Story
We leave our mark by helping you leave yours. When you are successful, we are successful. We are committed to exceeding your expectations by constantly raising the bar for the quality of both our services and of what we send into the world. We use the industry's best equipment and our years of experience to ensure you get the prints you need in the easiest and most stress-free way possible. Let us be your print people~~~
Please, don't be shy! Call or email us with any questions regarding our design or printing services or for a consultation on your next project.
Our Committment to Our Customers
Our satisfaction starts with your satisfaction throughout the printing process. We'll ensure you get the prints you need, while keeping open lines of communication every step of the way… all along ensuring that the project you receive is phenomenal. 
Keeping our customers Happy
Orbit Press has come through for me so many times. Misty and Ethan are amazing people and business owners who do absolutely beautiful work. They care about the work they do and the service they provide to their community. I highly recommend them!!
Went to Orbit Press to have three 16×24 canvas prints done with photos we had professionally taken. I told the owner that I needed the prints done in 3 days if possible for a house party. He had them completed in a day and a half! The canvas prints came out better than I ever could have imagined. I have ordered quite a few things from online printing services and I can say with certainty that Orbit Press uses some of the highest quality printers in the industry. I will be using them exclusively. Highly recommended!
Our company was in town from South Carolina and needed blueprints printed quickly and Misty was very responsive and helpful. We greatly appreciated her help and willingness to work with us in an urgent situation. Thank you Misty!
I really enjoyed working with Orbit Press. From my original inquire done online (really easy BTW) to the fast response time, quick quote delivery and turn around of product. I'm very pleased with how this worked out and will be working with Orbit Press in the very near future.
We've been using Orbit Press for a few years now and we love it. Misty is always super helpful, professional and quick to respond. If you want quality printing with a personal touch you'll love Orbit Press.